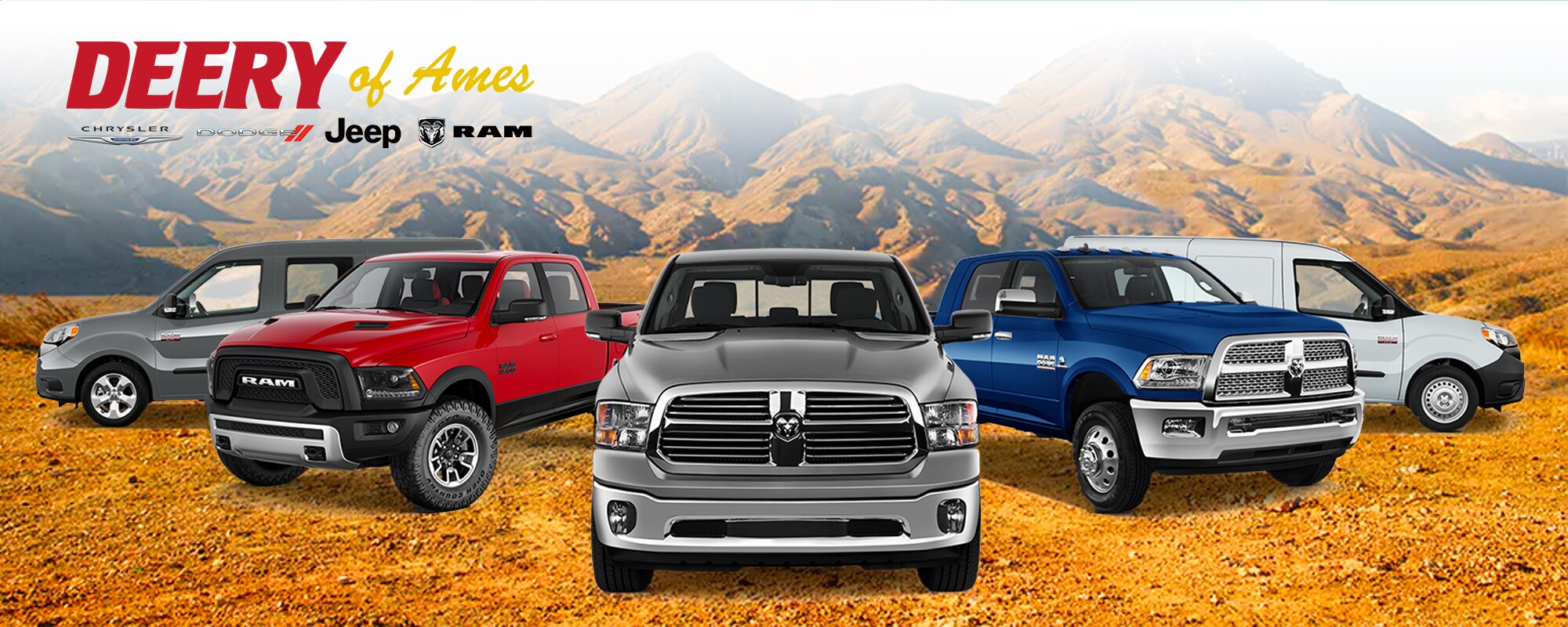 There are an estimated one million businesses in our beautiful state of Iowa. Thousands of these businesses already have fleets of commercial vehicles for working on job-sites or transporting goods city-to-city and state-to-state. The success of your business relies on the reliability of these vehicles. Here at Deery of Ames located at 1700 SE 16th St, Ames, IA, we only sell the most trusted commercial vehicles. We have a wide variety of trucks in stock, so whether you're looking for a Platform Body or a Dump Track, we've got you covered. We know that your time is valuable, so give us a call 515-337-0346 to talk to one of our knowledgeable sales staff.
Commercial Vehicles
We have a vast inventory so you don' have to waste time looking around from one dealership to the next, and you don't have to wait for your new truck to be delivered. You can drive off with it the same day, or we can deliver it to you. Our sales staff knows commercial vehicles inside and out; they know the right questions to ask you to make sure you're getting the right vehicle for your business needs.
We also do any Upfitting right here on-site, saving you even more time and money. We also have competitive rates on financing, seasonal payment options, trac lease financing, we can assist you in establishing your business line of credit, and we can offer you a better understanding on commercial vehicle depreciation for tax saving purposes.