Look: The automotive market of today offers more choice than ever. But so many options can make it hard to tell which vehicle offers better value. Whether you are shopping for a new or used car, the Certified Pre-Owned inventory at Deery of Ames is a must-see.
For those shopping for a new car, truck, or SUV, Certified Pre-Owned is a great way to find the same vehicle in like-new conditions, but at a much lower price. And shoppers deciding between used cars will love the peace of mind, vehicle history, and warranty offered by Certified Pre-Owned. But what makes a used vehicle Certified Pre-Owned? Let's take a look at the details below!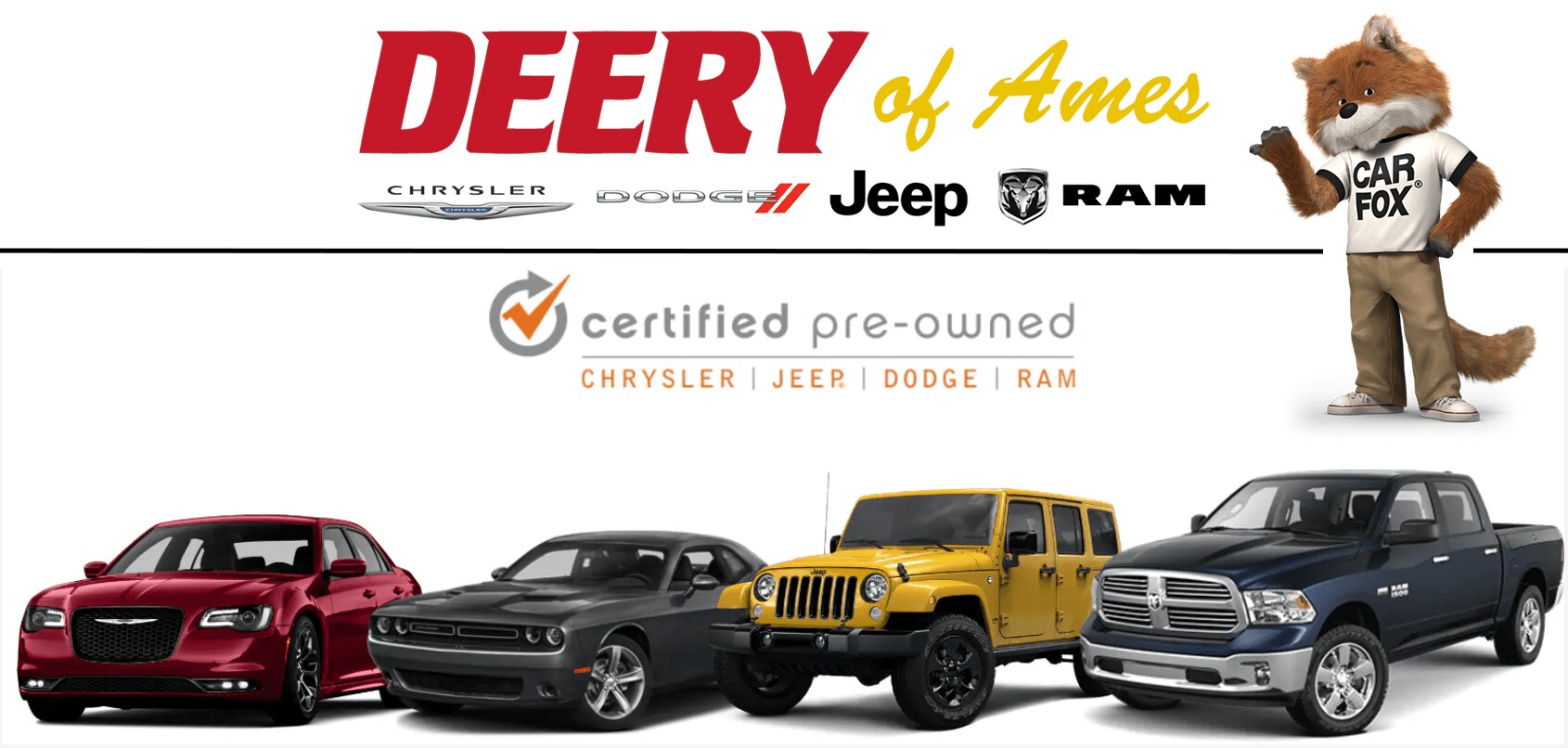 What Is Certified Pre-Owned?
There are three major conditions that a used car must meet to be considered Certified Pre-Owned. These are Warranty, Inspection, and Vehicle History.
An important thing to note is that a Certified Pre-Owned Chrysler, Dodge, Jeep, or RAM is only available from the respective dealer.
That's because only a Certified Chrysler, Dodge, Jeep, RAM Technician can determine if a vehicle is eligible for the Certified Pre-Owned program. Furthermore, we only use parts from or chosen by the manufacturer. Before a vehicle can be inspected by a certified technician it must first past a CarFax Vehicle History Report Check.
This Check Includes:
Registration & Title Information
Odometer Readings
Lemon Law Buybacks
Accident Indicators
Frame/Structural Damage
Prior Airbag Deployment
Service and Repair Information
Vehicle Usage (Taxi, Rental, Lease, etc.)
Recall Information
Once the vehicle passes this check, it meets a technician!
Full 125-Point Inspection
That's right, a thorough 125-Point Inspection is performed on every vehicle to make sure it meets Deery of Ames' Certified Pre-Owned quality standards. Each vehicle must also meet a few basic criteria, such as being under 75,000 miles, five model years or newer, and having no frame damage and a clean Title.
The inspection covers every aspect of a Certified Pre-Owned vehicle, providing great peace of mind for Deary of Ames' customers. After inspection, Certified Technicians recondition the vehicle to like-new condition.
Reconditioning is performed based on inspection of braking performance, maintenance & changes, interior & exterior detail, and more! You can see the complete checklist here.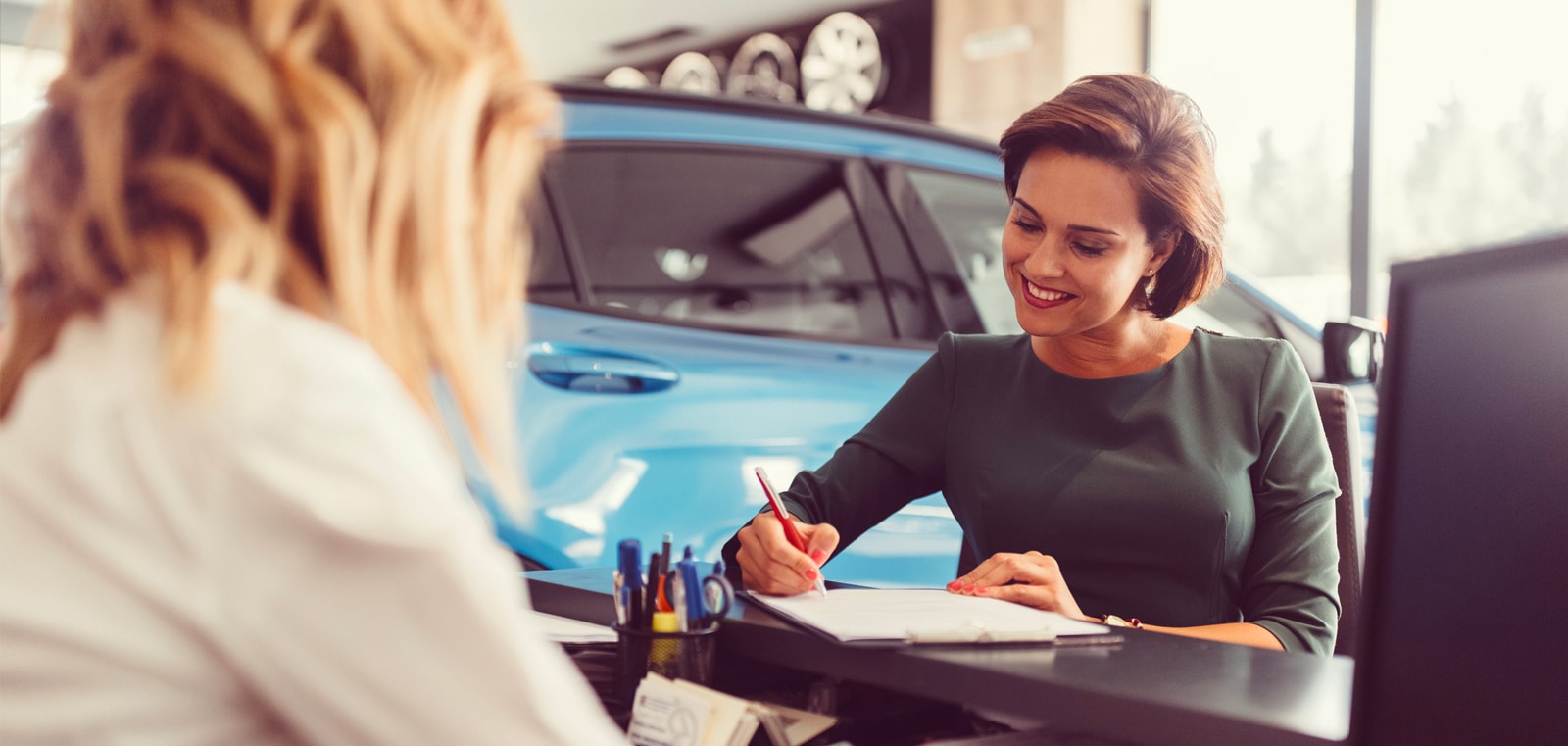 Factory-Backed Warranty
After passing the rigorous inspection process and being reconditioned, your Certified Pre-Owned vehicle comes with a Factory-Backed Warranty. This Warranty is backed not only by Deery of Ames, but by the manufacturer as well, allowing customers to buy with confidence.
Under this excellent Warranty, your vehicle is covered by a 3-Month/3,000-Mile Maximum Care Warranty, and a 7-Year/100,000-Mile Powertrain Limited Warranty!
And since it's backed by the manufacturer, our Certified Pre-Owned Warranty covers your vehicle not only at Deery of Ames, but at any Chrysler, Dodge, Jeep, or RAM dealer! You can view the complete brochure here.
Bonus Benefits
Here at Deery of Ames, we love to give our customers a little extra. Every Certified Pre-Owned vehicle we sell comes with Towing & Roadside Assistance, Car Rental Allowance, and First Day Rental on your Manufacturer!
Meanwhile, Deery of Ames' 24-hour "Sign and Go" includes Flat-Tire Service, Gas Delivery, Battery Jump Assistance, Lockout Service, and Towing Service. Car Rental Allowance keeps you on the road if your vehicle requires repairs and is in the shop overnight. For the first day, your manufacturer picks up the bill (up to $34) for your rental or even taxi reimbursement.
Sound like a Certified Pre-Owned vehicle might be right for you? Stop in and see one for yourself! Our friendly staff members would love to show your our extensive inventory of Certified Pre-Owned vehicles.
Deery of Ames
Deery of Ames is committed to living in the world of our customers. We're here to communicate publicly and freely, here to answer questions, here to provide solutions to your automotive problems. We're here to build a strong and lasting relationship with each and every one of our guests, in both sales and service departments.
The real truth is, you can get a good vehicle and a good price from just about anywhere.  Our goal is to provide such a level of expert service, that the place you decide to purchase from and service with, is us. We are here to Create a Tradition of Service. Let's grow together!