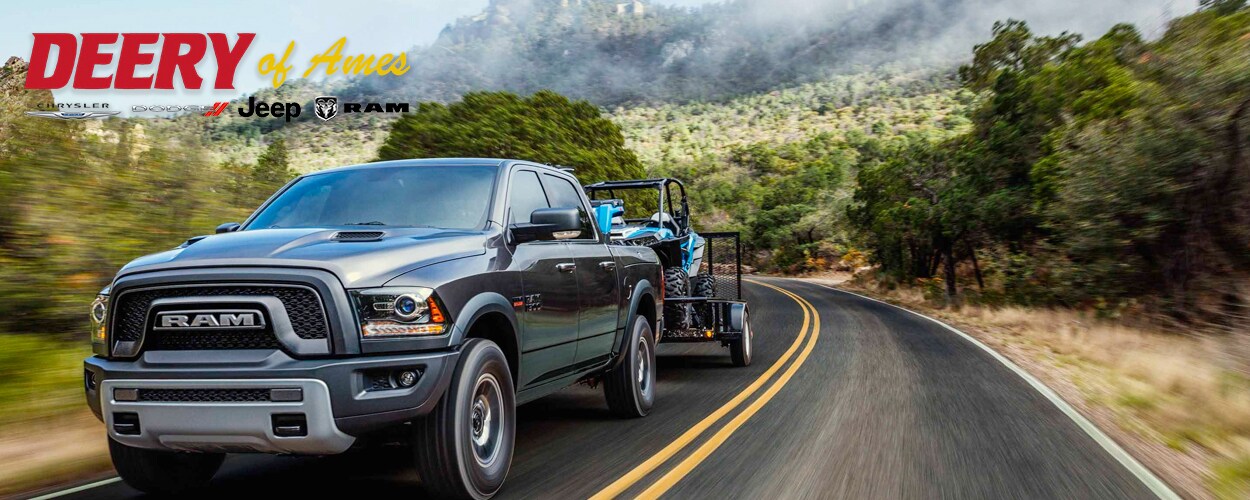 The 2018 pre-owned Ram 1500 offers one of the oldest designs on the market, but it's one of the best in its lineup with a strong and efficient V6 engine with an optional V8 for plenty of towing power. The Ram comes with a class-exclusive coil-spring rear suspension with self-leveling air suspension available for an even smoother ride.
If you're looking for a truck that offers outstanding ride quality, upscale interior, and a fuel-efficient turbo-diesel engine available, the 2018 pre-owned Ram 1500 is the truck for you.
A Great Truck For Small Hauls
The 2018 pre-owned Ram 1500 is a good full-size pickup truck capable of hauling and towing small loads that are 10,000 pounds or lower. The Ram has great gas mileage with a best-in-class interior and plenty of comfortable space on the inside.
The 2018 pre-owned Ram 1500 also offers new equipment and technology including a rearview camera and the availability of Android Auto or Apple CaryPlay. The truck also comes with better fuel efficiency and torque than its previous 2017 model.

Optional air springs give the 2018 pre-owned Ram 1500 an admirably quiet cabin compared to other pickup trucks, which helps to take the edge off the ride when the truck's out on the rougher roads.