Leasing a vehicle is more popular than ever right now, and for good reason, but there is an art to it. Keep reading our list of Six Myths of Leasing so you can be sure to get the best deal.
According to a report by Edmunds.com, lease volume has grown for seven consecutive years, achieving an all-time high of 4.3 million units in 2016 alone. Over the past five years, leasing volume has grown by 91%.
And here's why: SUVs are all the rage right now, and a financed monthly payment on a purchased vehicle is higher than a lease payment. Since 80% of Americans finance their vehicle through the dealership, it stands to reason that they're going to enjoy a lower payment on a leased vehicle.
Do your research, go in knowledgeable, and be ready to haggle on your lease the same way you would negotiate on a vehicle price if you were purchasing the car. Read on to learn the six biggest myths about leasing, and discover whether leasing is right for you.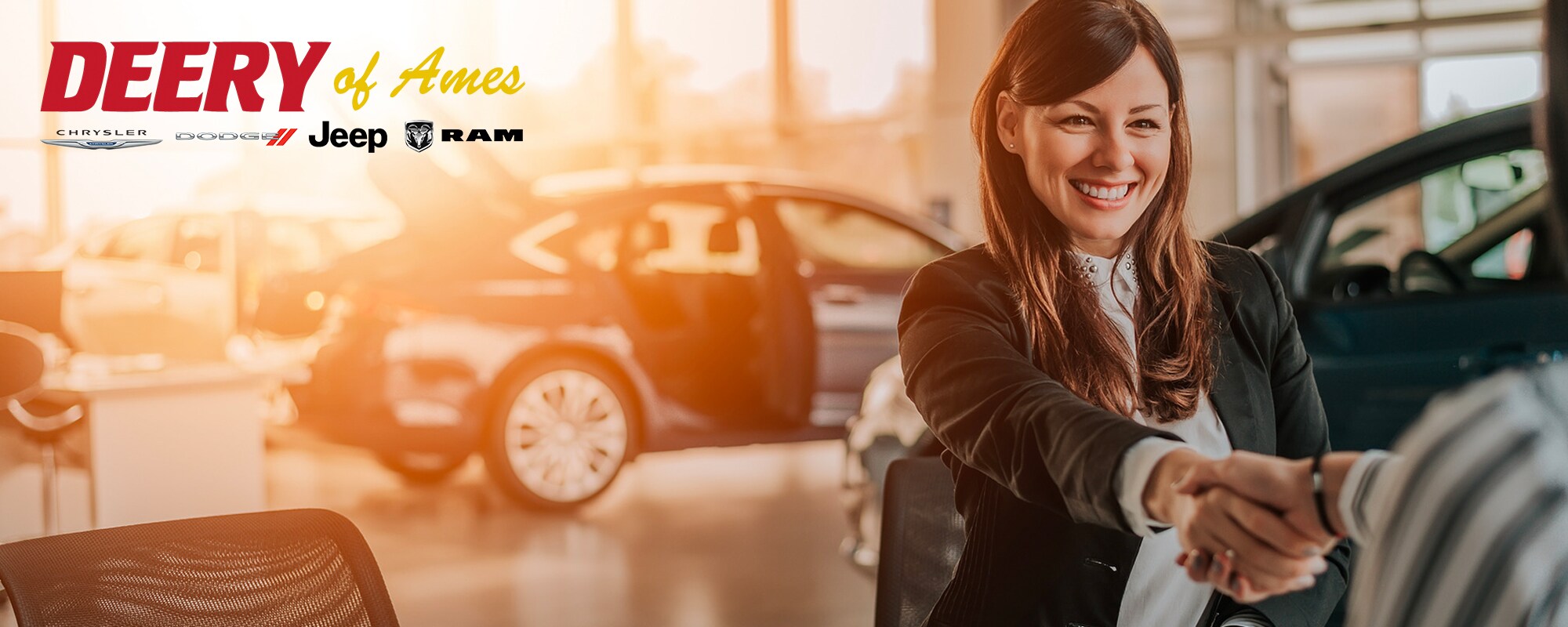 Myth No. 1: Instead of selecting the car of your choice, you should ask the dealer what cars you can lease
Not true. You can lease just about any type of car nowadays-all models are fair game. Choose exactly the vehicle you want, then come in to Deery of Ames to take it for a test drive. You'll also get to decide every detail about the car you want to lease including color, interior, and extras.
Myth No. 2: You shouldn't tell the salesperson up front that you want to lease
This myth exists because folks think that you won't get the best deal if they know you'll be leasing. But it's not true. Here at Deery of Ames, we pride ourselves on being transparent with our customers. We work with you to give you the best price on the vehicle that you want to lease. Knowing this upfront will help our sales staff help you.
Myth No. 3: Leasing negotiations are the same as those to buy
While you'll still be negotiating the overall price of your new vehicle, there are many other variables that go into a car lease. These include miles driven annually, depreciation, three-year residual value, down payment, cap cost, money factor, and other variables. That might sound like a lot, but our policy of transparency means we'll sit with you and make sure you understand everything about your new lease.


Myth No. 4: The monthly payment is all that matters
Not true. It's important to know the exact total you'll be spending on your car. Focusing only on your monthly payment is equivalent to only focusing on your monthly mortgage payment without knowing the interest rate or how much you purchased the house for.
Myth No. 5: Lease price includes all fees
Not always. It's your responsibility to make sure your lease includes all fees. Ask for a list of possible fees, and ask which ones are included and which ones aren't, so there are no surprises when you return your vehicle. It would also be helpful for you to understand leasing lingo, such as disposition fee, acquisition fee, and residual value.
Myth No. 6: All dealers will offer the same lease price
Not true. Prices vary depending on the dealership. Do your research to get an idea of what the lease price is for your vehicle of choice, check our website for any discounts and incentives, and then give us a call or come in and talk to us. We're here to answer any questions you have and to help you calculate the best price for your leased vehicle.
We hope we've been able to clear up some of the misinformation out there about leasing a new vehicle. If you start hearing a dealer tell you that all other dealers have the same price, or that you don't need to worry about the overall cost of the vehicle, pull out your phone and show them this article. Here at Deery of Ames, we focus on the customer. And that means helping you make the best decision based on facts, not myths.