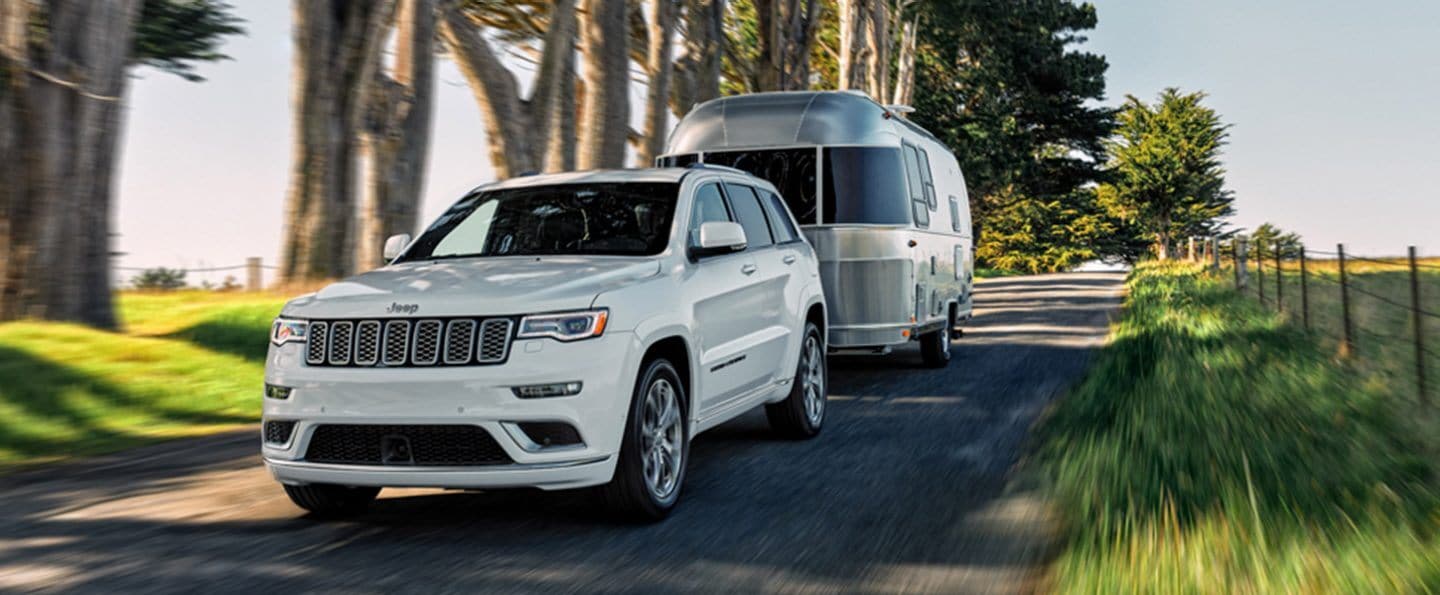 For a lot of people shopping for a Jeep dealership in Iowa, the 2020 Jeep Grand Cherokee is the first vehicle they want to test drive. Brawny, elegant, and eminently capable, the Jeep Grand Cherokee is a long-time favorite for Iowa families. At Deery of Ames, our Iowa Jeep dealership has received a lot of questions about the 2020 Jeep Grand Cherokee. One of the most common questions we get is about the Jeep Grand Cherokee's towing capacity.
With several high-horsepower V8 options to choose from, there's no doubt that the 2020 Grand Cherokee offers towing capability that is far beyond most direct competitors. The Grand Cherokee has a max towing capacity of 7,200 lbs, which rivals several popular pickup trucks. Combined with the its off-road capability and interior quality, the 2020 Jeep Grand Cherokee's impressive towing numbers make it a great choice for Iowa families.
Have you been shopping for a Jeep Grand Cherokee at an Iowa Jeep dealership? You will find links to our inventory, financing, and more below. We are also going to take a look at some of the 2020 Grand Cherokee's top features. Whether you need to tow a trailer, hit the trail, or transport the family in comfort, it's easy to see why the Grand Cherokee is a top option for Iowa buyers.