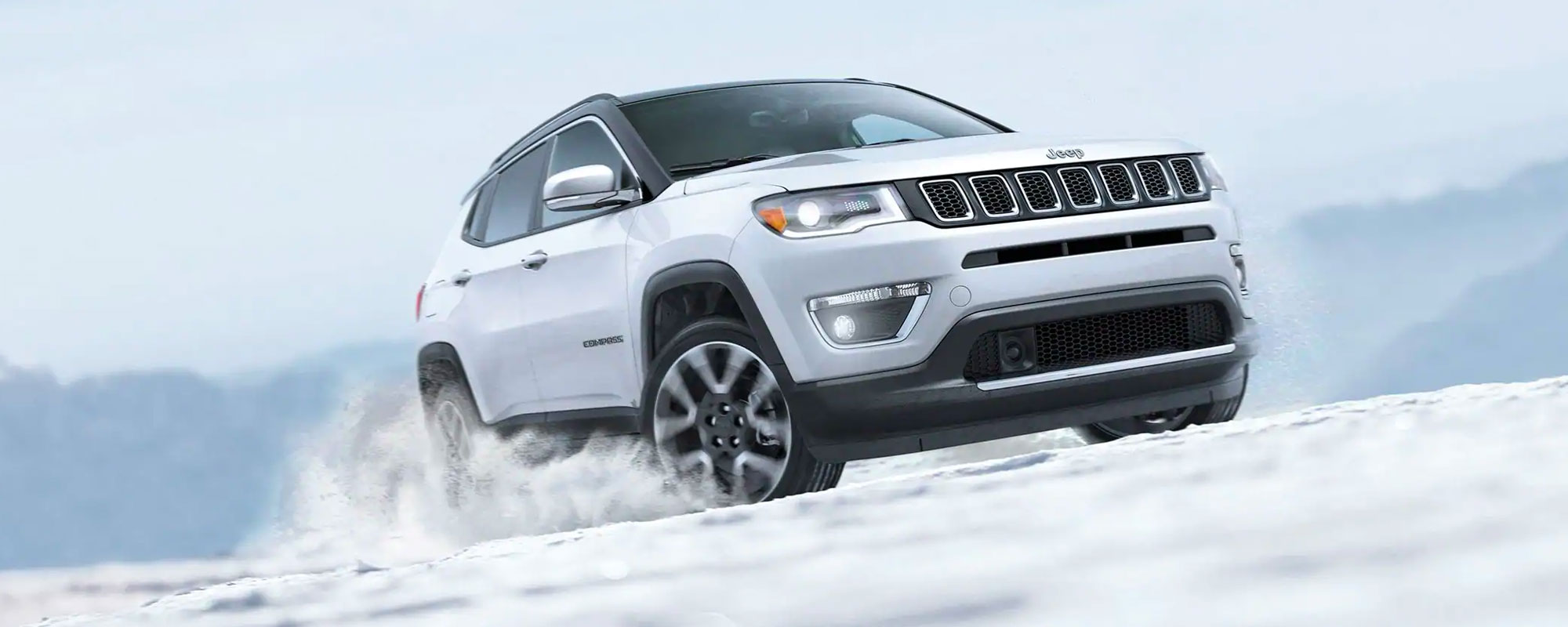 So, you're looking for a crossover that's the perfect size. Efficient and easy to drive on your commute, but with enough utility to get the job done and go out on the weekends. Luckily for you, you've found the 2019 Jeep Compass. With the Jeep Compass, Ames buyers get a lot more than a standard compact crossover, including a superior interior, the latest in tech, a smooth ride, and Jeep's legendary off-road capability. Below, we'll look at why the Jeep Compass has become a favorite among our Ames customers since its recent redesign.
Here at Deery of Ames, we pride ourselves on treating every customer like family, and providing the honest, friendly service that Iowans expect from a family business. From financing and trade-ins to our new and used vehicles, we take the utmost care to make you feel welcome and secure in your decision to shop with us. Located at 1700 SE 16th St in Ames, IA, we're a family run dealership, and will take care of you whether you visit us in store, online, or by giving us a call at (515) 233-5000.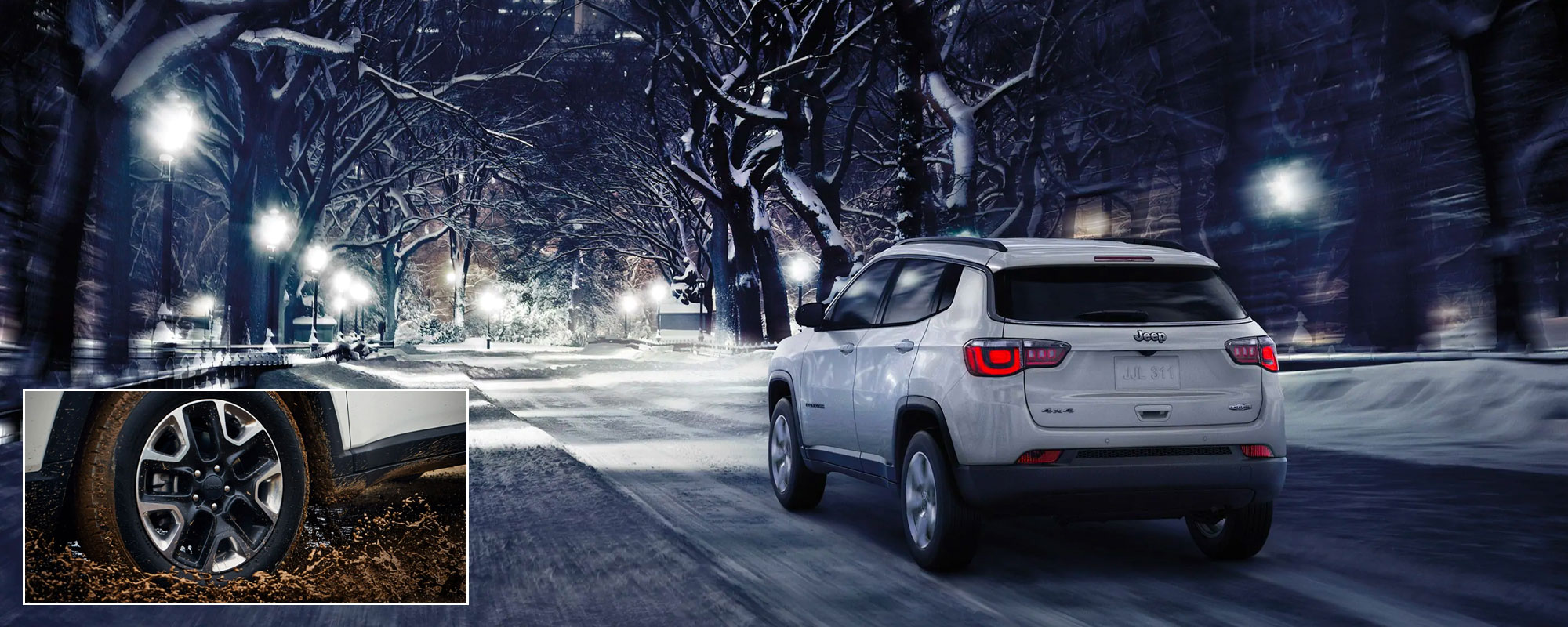 Jeep Compass: A Crossover For All Occasions
Many Ames shoppers want a crossover that can do it all, but that isn't too bulky. A lot of folks need their vehicle for running errands, handling the morning commute, and also to get to the campsite on the weekends. Few compact crossovers can go off-road, meaning Ames buyers are often stuck with a larger, less efficient vehicle than they'd hoped for. That's why the 2019 Jeep Compass has been called "just right" when it comes to size and capability.
The 2019 Compass is ready for just about anything. Jeep's redesign from the previous year has resulted in a smooth ride, comfortable interior, sharp style, and improved off-road capability. The 2019 Compass is truly ready for anything, offering something unique for its class.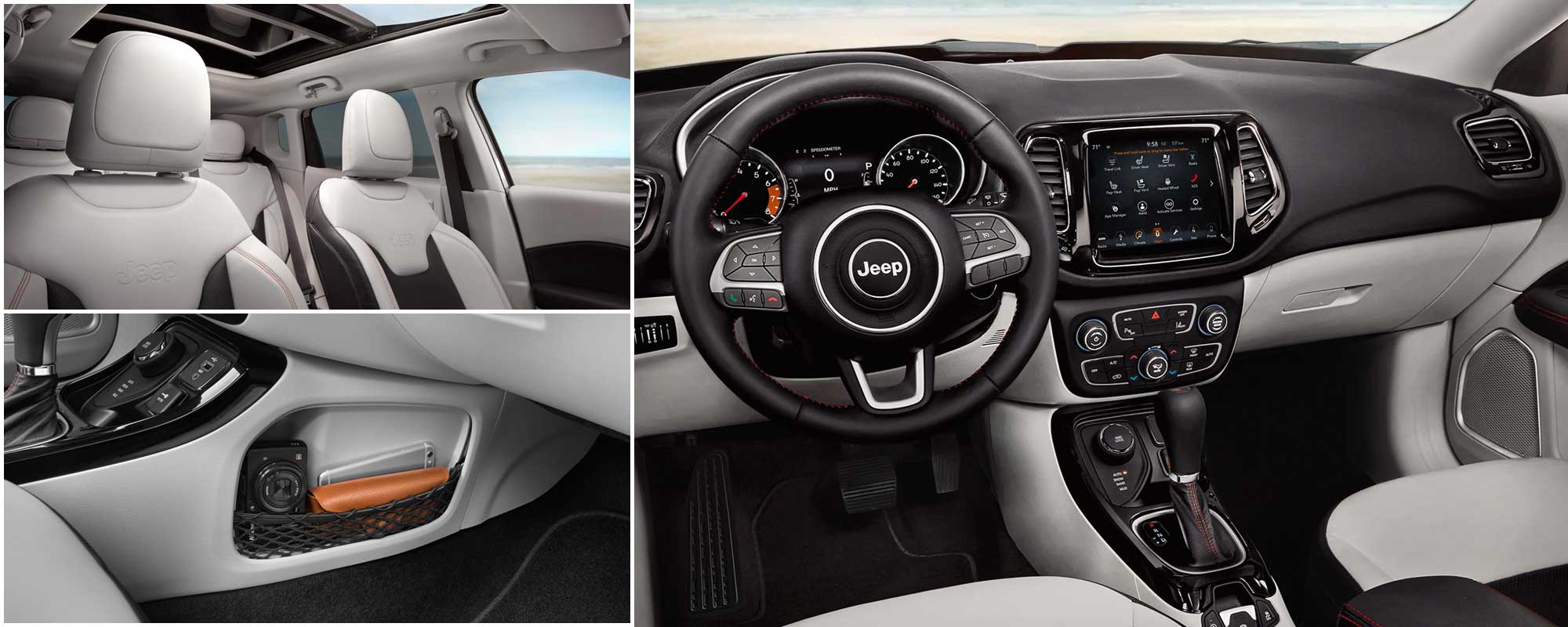 Interior & Features
Jeep knows that in today's market, Ames buyers want premium features and build quality. That's why the new 2019 Compass was designed to provide comfort to both front and rear passengers, and incorporates Jeep's Uconnect system, which is great for smartphone connectivity, navigation, and more. Many of our Ames customers have commented on the easy to reach controls and overall comfort of the interior.
Looking for the greatest feature selection and comfort in your 2019 Jeep Compass? The Limited trim comes with premium leather upholstery, heated seats, and automatic dual-zone climate control. But if you want to take the off-road capability of the 2019 Compass to the next level, the Compass Trailhawk is not only trail-rated with a wealth of exclusive off-road equipment, it also has unique styling to match its tough-as-nails build. While every Compass is well-equipped and capable, its various trims provide great versatility and options to Ames, IA buyers.
Conclusion
The 2019 Jeep Compass is truly a unique vehicle on the market today. Offering the sleek styling and comfort of a modern compact crossover, but greater off-road capability than its competitors, the 2019 Compass impresses when it comes to features, capability, and also value. "Just right" is a great way to describe the 2019 Jeep Compass, and we think you'll feel right at home when you step into the driver's seat.
Here at Deery of Ames, we're proud to sell the 2019 Jeep Compass, and to treat our customers like family. With a style and experience that's very different from many dealers out there, we don't pressure for sales or rush you through the process. We're here to answer your questions honestly, and to help you find the car that's perfect for you. Stop by the dealership at 1700 SE 16th St in Ames, IA to test drive the 2019 Jeep Compass, and to ask any questions you have about financing, trade-ins, and more.