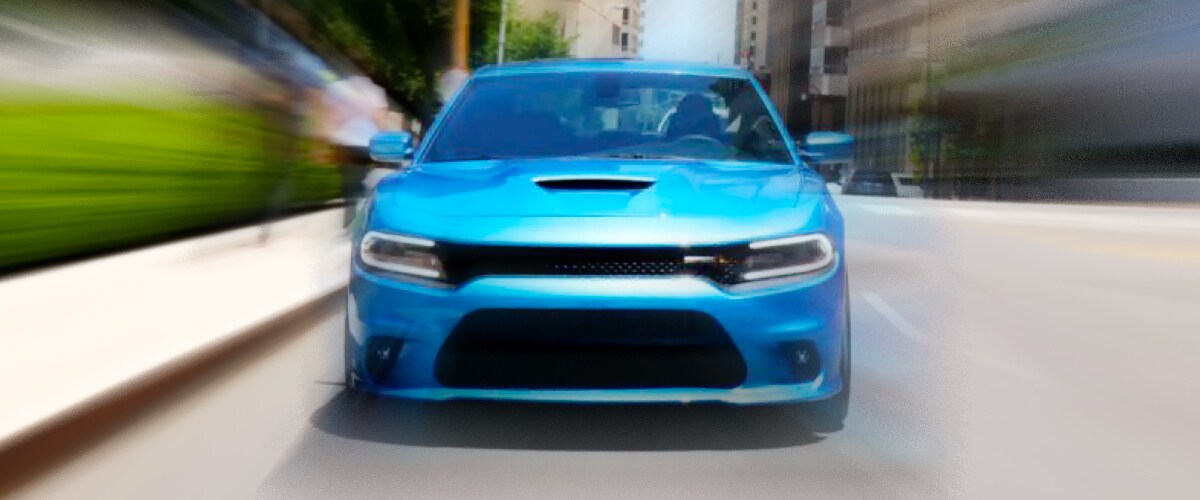 We've all seen Dodge Chargers out on the road in Ames. With its imposing stance, powerful engines, and unique style, the Dodge Charger stands out among other vehicles on the road today. And for all the right reasons. Today we're going to take a look at the 2019 Dodge Charger, and why so many Ames, IA buyers are choosing it as their performance sedan. Though it offers plenty of power for white-knuckle driving and even hitting the track, it's also surprisingly comfortable as a family vehicle.
Here at Deery of Ames, we pride ourselves on treating every customer like family, and providing the honest, friendly service that Iowans expect from a family business. From financing and trade-ins to our new and used vehicles, we take the utmost care to make you feel welcome and secure in your decision to shop with us. Located at 1700 SE 16th St in Ames, IA, we're a family run dealership, and will take care of you whether you visit us in store, online, or by giving us a call at (515) 233-5000.
The 2019 Dodge Charger
The 2019 Dodge Charger defies convention in today's auto market, but also harkens back to the past of American muscle cars. Available with a range of V6 and V8 engines, and with a lot of room for customization, the 2019 Dodge Charger tickles the fancy of those who yearn for the powerful cars of old, and also provides a surprising amount of practicality for Ames families.
The base Charger and the GT trim both come with a 3.6-liter V6 engine at 292 hp and 260 lb. ft. of torque. For most of our Ames, IA customers, this will be plenty of power. The standard eight-speed automatic transmission helps maximize both power delivery and efficiency, keeping the 2019 Charger family-friendly and fun to drive.
Next up is the R/T, which packs a 5.7l V8 engine. At 370 horsepower, the 2019 Dodge Charger R/T is not messing around. We know that a lot of folks remember the V8-powered muscle cars of the past, and stepping up to one of the Charger's V8 options gets you that legendary power in a modern package. There are also a 6.4l V8, and the massive 707-horsepower Hellcat engine. While we don't imagine most Ames buyers will be commuting in a Hellcat meant for the speedway, the other V8 options are quite attractive for their premium power delivery.