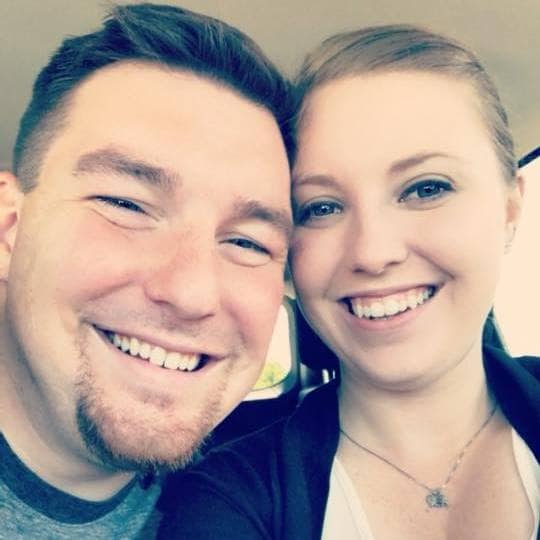 What does the Deery of Ames Family mean to you?
The meaning of the Deery of Ames family is just that, a family. I love coming into work and having the time of my life with a team that treats me as if I was one of their brothers. We all look out for one another and take care of each other. Working here is like visiting family on Thanksgiving or on Superbowl night; that's how much fun we have. The best part is that our customers become part of the same family that we have here. Each one of our customers feels like they have joined our family and their faces light up every time they walk through the door and hear the warm welcomed greeting as if they were stepping into Grandma's house for Thanksgiving. 
Tell us about yourself, Michael!
I am from Janesville, Wisconsin. I attended Iowa State University for seven years with a focus in industrial design. Here in Iowa my family consists of my girlfriend Paige, our two dogs along with Paige's family in Des Moines, Iowa. My parents live back home in Wisconsin and my sister who just recently graduated from the University of Green Bay is working in Texas currently. In my spare time I love spending time with Paige and our two dogs or working on my '75 Dodge Power Wagon. Being from Wisconsin you can also be assured that I bleed Green and Gold (Go Pack Go!).
What expectations should I have when working with you?
When working with me, the expectations should be of the highest. I take a great deal of pride in my customer service and experience I give each and every person that works with me. I will respect your time, wants, and needs while working diligently to find the perfect vehicle for you.
I make sure the first experience is memorable. Each one of my customers in my eyes are potential friends, so I make sure to treat them like my closest friends. I will make sure you leave with an awesome deal, a sweet ride, and I will follow up with you to make sure any of your future questions, concerns, or needs are all met. 
What motivates you to succeed?
My motivation for success is to help every customer I come in contact with to find the vehicle that they are passionate about and take pride in. I have a huge passion for everything automotive related, and to spark that same excitement in others is exhilarating for me!
Make an Inquiry
Hours
Monday

08:30AM - 07:00PM

Tuesday

08:30AM - 06:00PM

Wednesday

08:30AM - 07:00PM

Thursday

08:30AM - 07:00PM

Friday

08:30AM - 06:00PM

Saturday

08:30AM - 05:00PM

Sunday

Closed