LET'S FIGHT HUNGER TOGETHER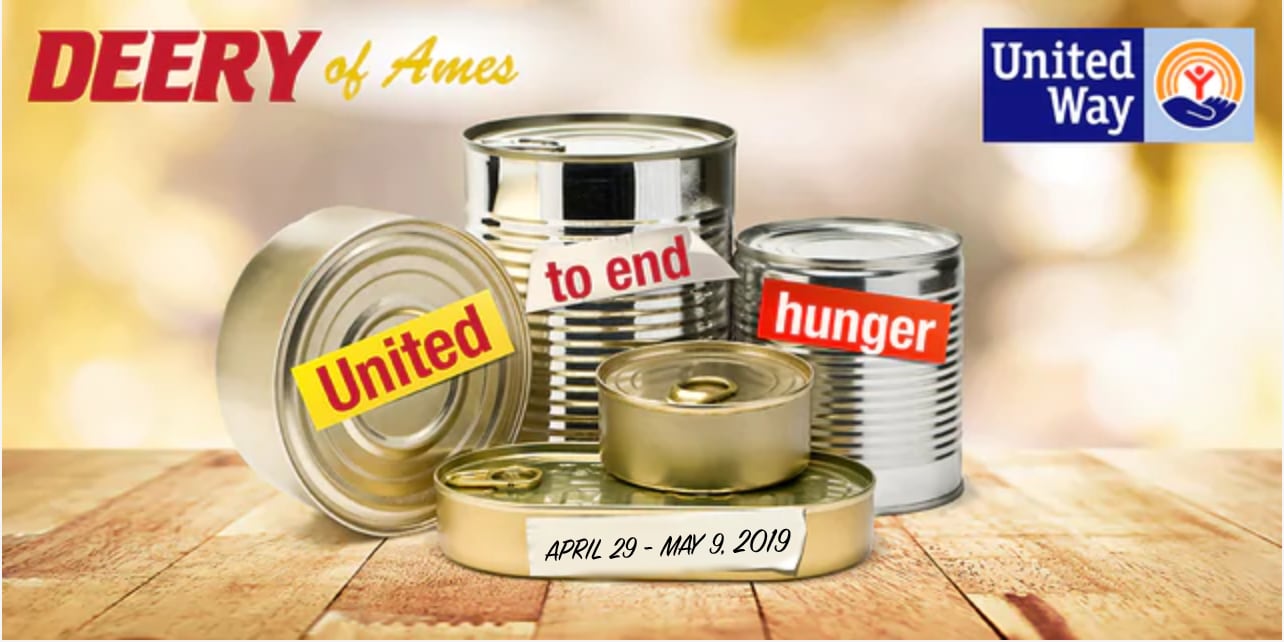 United Way of Story County holds an annual
LIVE UNITED Food Drive
in the spring each year and we love having the opportunity be a drop off center again! 
Here is the Wish List we received!
 Please check expiration dates!  
 FOOD ITEMS (NO GLASS JARS PLEASE) • Boxed/Helper meals • Canned fruit (pineapple & mixed fruit) • Canned chicken or tuna • Canned meals (ravioli, beef stew, etc.) • Canned mushrooms • Cereal • Cream soups • Fruit juice • Instant potatoes • Macaroni & Cheese • Pancake mix & syrup • Pasta (not whole wheat) & sauce • Peanut Butter & Jelly • Snack crackers 
NON-FOOD ITEMS • Deodorant • Diapers (size 4-6 & pull-ups) & wipes • Feminine hygiene products • Laundry detergent • Shampoo & conditioner • Soap/body wash • Toilet paper, paper towels, facial tissues • Toothpaste & toothbrushes • Reusable bags 
 CASH DONATIONS (PLEASE INDICATE FOOD DRIVE) • Checks payable to UWSC • Online uwstory.org
Join us as we work to support the fight against hunger in Story County all year long! Visit the United Way website to see all the fantastic volunteer and fundraising opportunities they have for our community!