Get ready Des Moines, because the 2019 Ram 1500 is finally here. There are a wealth of changes and improvements for the 2019 model year, and our 2019 Ram 1500 overview will give Des Moines residents an introduction to what makes the new Ram 1500 so special. From its improved ride, to its fuel efficiency, to its raw power, the 2019 Ram 1500 has something for all of our Des Moines customers. Read the overview below to find out what's new for 2019.
 
The 2019 Ram 1500
The new design brings a ton of features, value, and power to the Ram 1500. Des Moines residents will be impressed with the tough yet refined exterior styling. Each trim has its own design touches meant to match its personality, allowing buyers to choose the truck that fits them best. Speaking of trims, there are six different versions available, and all come in a variety of configurations. These go from the Ram 1500 Limited, which is the pinnacle of luxury, to the all-business, no-nonsense Tradesman. All models come with Ram's best-in-class suspension.
That coil-spring suspension, which has long been the best in its class, has been improved for the 2019 model. That really shows Ram's commitment to the utmost quality, as they could have easily left it as it was and still had the best ride quality on the market. But our Des Moines customers that know their Ram trucks, also know that Ram is never content to rest on its laurels. That's why our 2019 Ram 1500 overview also covers improvements to interior quality, which was already one of the best in the business.
 
Interior
The interior of the 2019 Ram 1500 is just sublime. The leather seats are top-quality, and the entire cabin has been finished in premium materials. While doing our overview of the 2019 Ram 1500, we found that the extra room added to the rear seats makes a big difference in comfort for backseat passengers. Ram added a full 5 inches of legroom, which is a whopping 12.5% increase! It's an immediately noticeable change for anyone riding in the back seat, and Des Moines folks will feel like they're in a limo rather than a pickup truck.
If you go with the Limited trim, you also get the largest-in-class 12" touchscreen, and an optional 19-speaker sound system from Harmon Kardon. The standard 9-speaker Alpine system is impressive already, but the Limited's sound upgrade could be the best available in any vehicle on the road today.
Powertrain
Whether our Des Moines customers are looking for fuel efficiency or unmatched power, the 2019 Ram 1500 has you covered. The optional diesel engine of the Ram 1500 already was the most efficient in the class, and new aerodynamic improvements should push those numbers up even further. There's also a new eTorque system available with the V8 engines that will improve gas mileage by shutting off the engine when stopped in traffic. Speaking of V8 engines, a V8-equipped Ram can now two up to almost 13,000 pounds! Along with that towing power comes towing technology. Ram's new tech features can monitor blind spots caused by a trailer, and help with steering in tight spaces.
But when it comes to pure power, there's not a truck on the road that can match the 2019 Ram 1500 Rebel TRX. The Rebel is available with a turbocharged V8 that offers 707 horsepower, making it the most powerful pickup on the market. Optimized for off-road duty, the Rebel is a concept truck brought to life in all its glory. From climbing rocks to riding over the toughest terrain, the Ram 1500 Rebel is a true monster of a truck.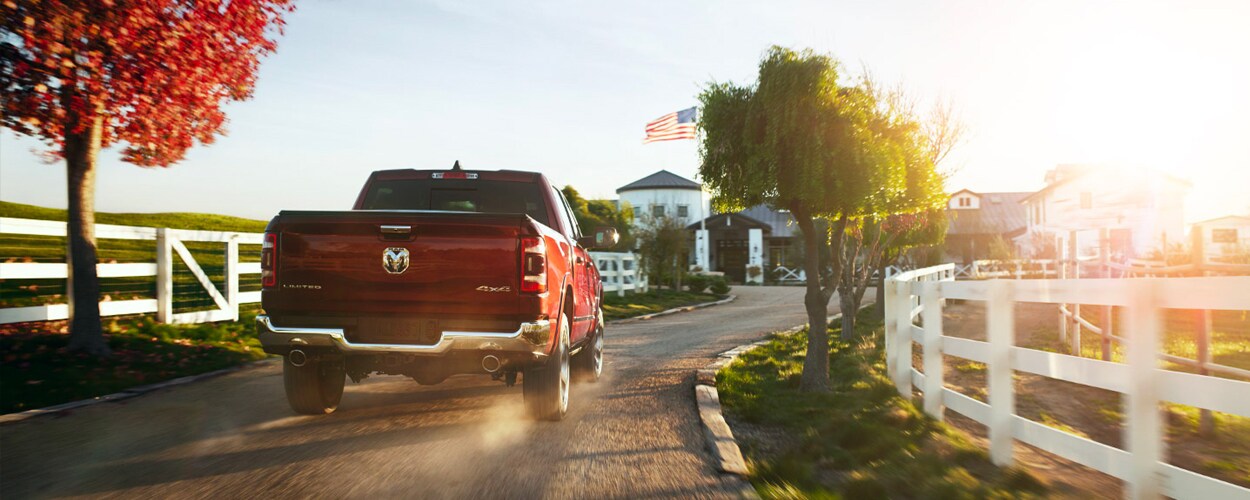 Conclusion
As you can see, writing this 2019 Ram 1500 overview was not easy work. Ram has truly gone above and beyond to give Des Moines shoppers the best truck money can buy, and the wealth of new features is impossible to cover in a single article. Here at Deery Brothers of Ames, we are proud to offer the 2019 Ram 1500 to our Des Moines customers. And while we may have the best trucks and prices you can find, what we value most is service. We treat customers like family, and look forward to welcoming you. So come in for a test drive. We won't let you down.