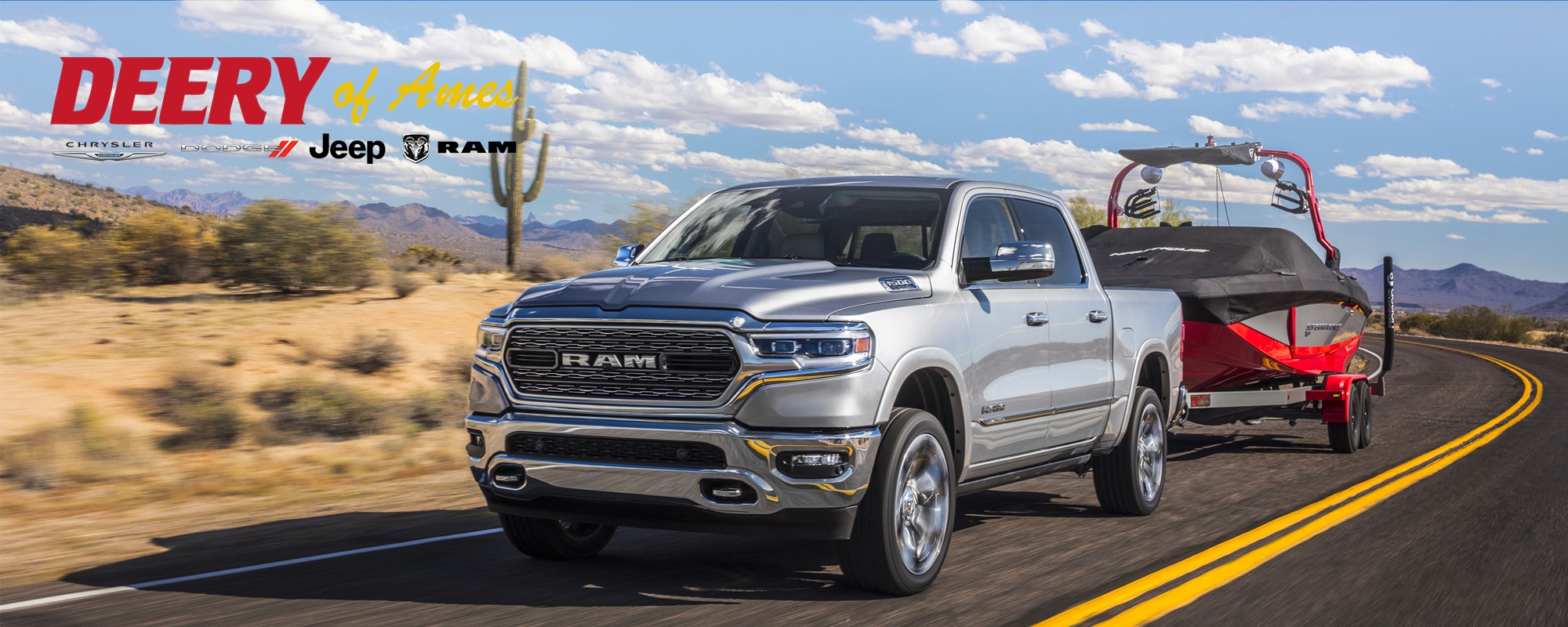 A lot of our Ames, IA customers have asked us, "What is the best pickup truck for me?" It's an important question, and the answer isn't the same for everyone. The key is to ask a dealer that would rather have a happy customer than just a quick sale. There is a lot that goes into choosing a new pickup truck, and it's important to look at a variety of factors that will affect how you enjoy the truck.
In order to help our Ames, IA customer choose the pickup truck for them, we've put together this overview of the 2019 RAM 1500. You'll remember that the 2019 RAM 1500 received a lot of press when it hit the market, but there are still a lot of Ames residents who aren't sure if it's the truck for them. Let's take a look below and find out.
2019 RAM Redesign
The RAM 1500 is all-new for 2019, retaining or improving many of the previous generation's most popular features while shedding weight, increasing power and capability, and offering more luxury in upper trim levels than ever before. The new exterior styling is also about more than just looks. The improved aerodynamics reduce drag, aiding with fuel efficiency and driving feel at highway speeds.
Speaking of highway speeds, Ames buyers who plan to tow frequently will love the new optional air suspension in the 2019 RAM 1500. Not only does the air suspension adjust for each wheel separately, it also reacts intelligently to driving conditions. When driving on the highway, the suspension lowers automatically, providing a more stable driving experience and improving efficiency. If sticking with the standard suspension, Ames owners will be greeted with RAM's familiar coilspring suspension, also improved for 2019. For years, the RAM 1500 has been the most comfortable full-size pickup, and that's even more true for the 2019 model.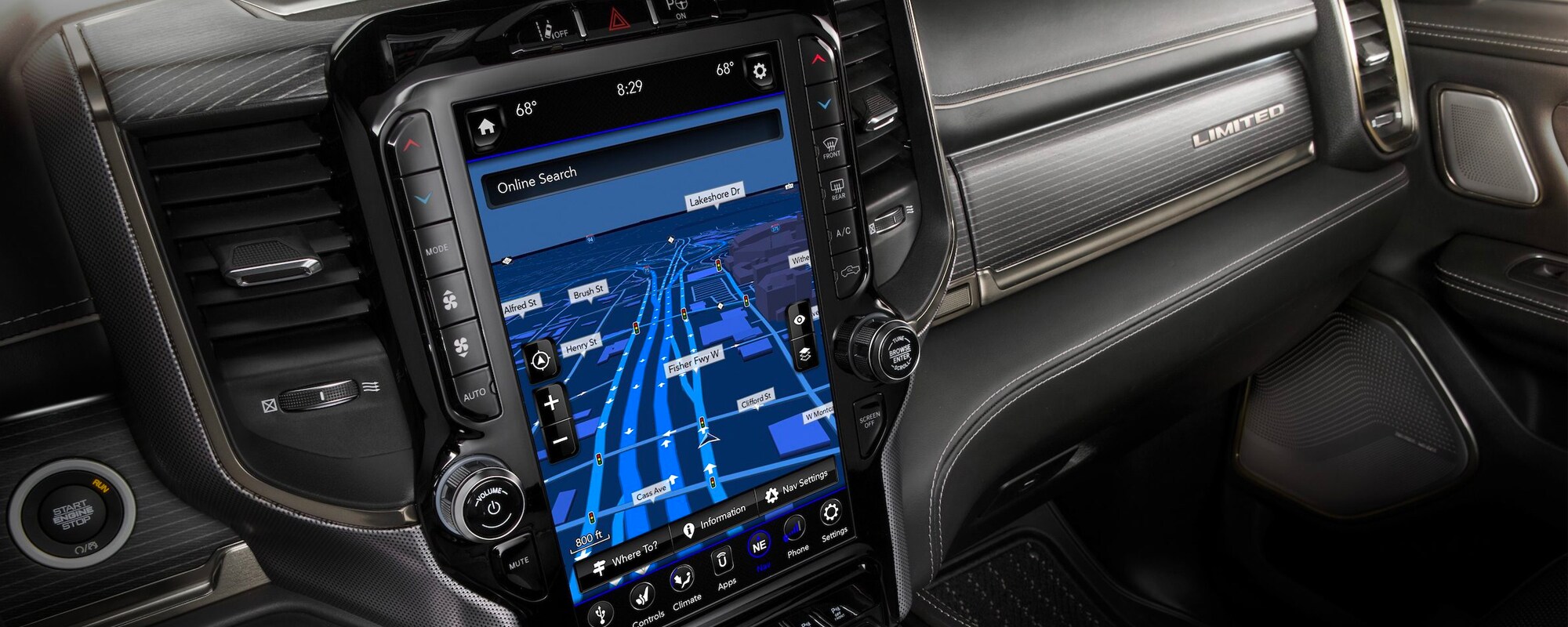 Power & Capability
Now this is what a lot of Ames buyers want to know about their truck. Luckily for them, the 2019 RAM 1500 boasts best-in-class V8 towing at 12,750 pounds, and an increased max payload of 2,300 pounds. This means that owners will be able to handle even the toughest jobs, and have plenty of power to tow a boat or large trailer. Advanced towing technologies designed to reduce sway and provide more control are also present, making towing with the 2019 RAM 1500 easier than ever.
For 2019, RAM has also unveiled its eTorque system. This is a mild hybrid system that's designed to improve gas mileage by using electric motors when at rest. These motors recharge during driving, and are also used when first hitting the accelerator. This gives the RAM 1500 some extra starting power with no extra fuel cost, showing a lot of potential for the integration of electric components with full-size pickups.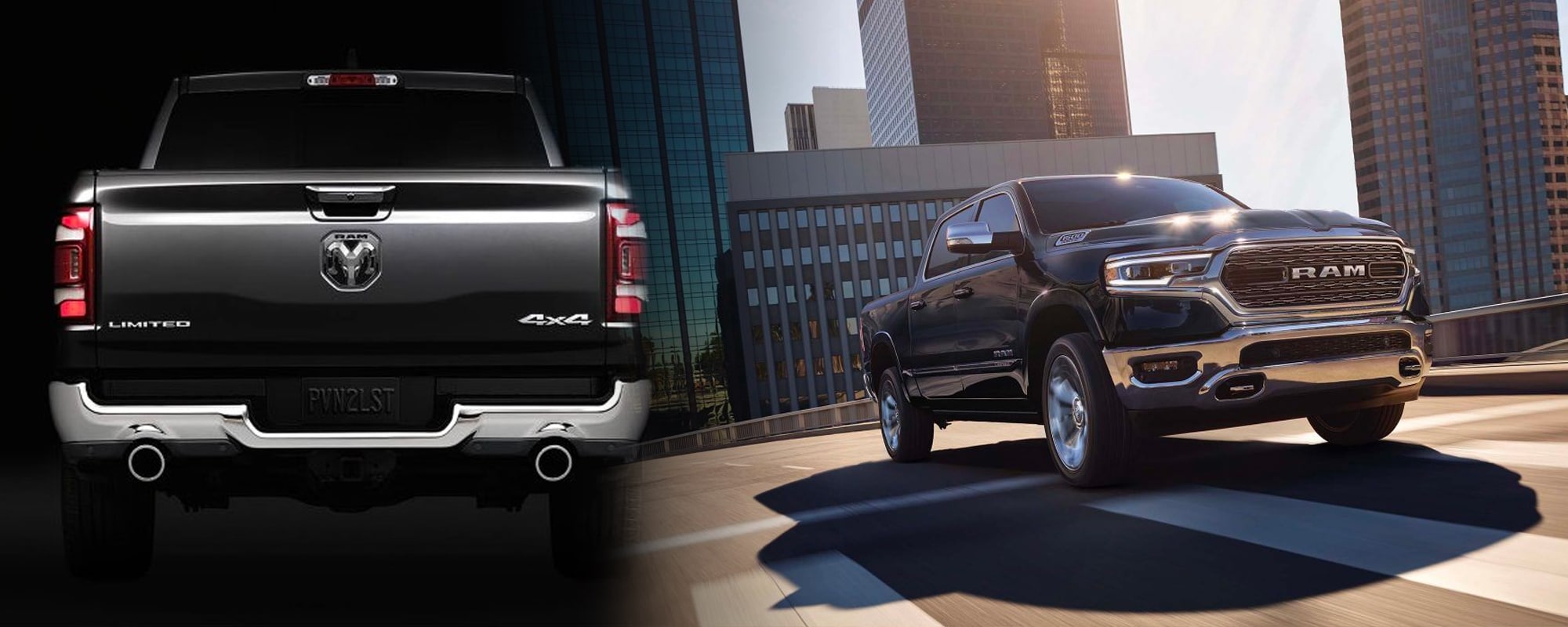 Features & Conclusion
Topping off the 2019 RAM 1500 are a wealth of tech, safety, and luxury features for Ames buyers to choose from. As you may have seen, the new RAM 1500 offers the class's largest touchscreen at 12 inches. Even if not opting for the top-of-the-line screen, RAM owners will enjoy the latest version of Uconnect, providing seamless smartphone integration and entertainment. There are quite a few configurations and trim levels available. Ames buyers can still go with a basic, no-frills work truck with a single cab, or go full luxury with a crew cab, Napa leather interior, sunroof, and more. At its highest trim levels, the 2019 RAM 1500 is the most luxurious truck ever made.
Sound like the 2019 RAM 1500 might be what you're looking for? Deery of Ames has the area's best selection of RAM trucks, and we love getting to introduce our Ames customers to all the exciting new features on offer. Give us a call or come into the dealership for a test drive, and you'll find out why everyone is raving about RAM's comfort. Check out our inventory below, and you'll find information on financing and trade-ins. At Deery of Ames, we treat everyone like family. No pressures, no pushy salespeople, just us helping you find the perfect vehicle. So stop in and experience the 2019 RAM 1500.