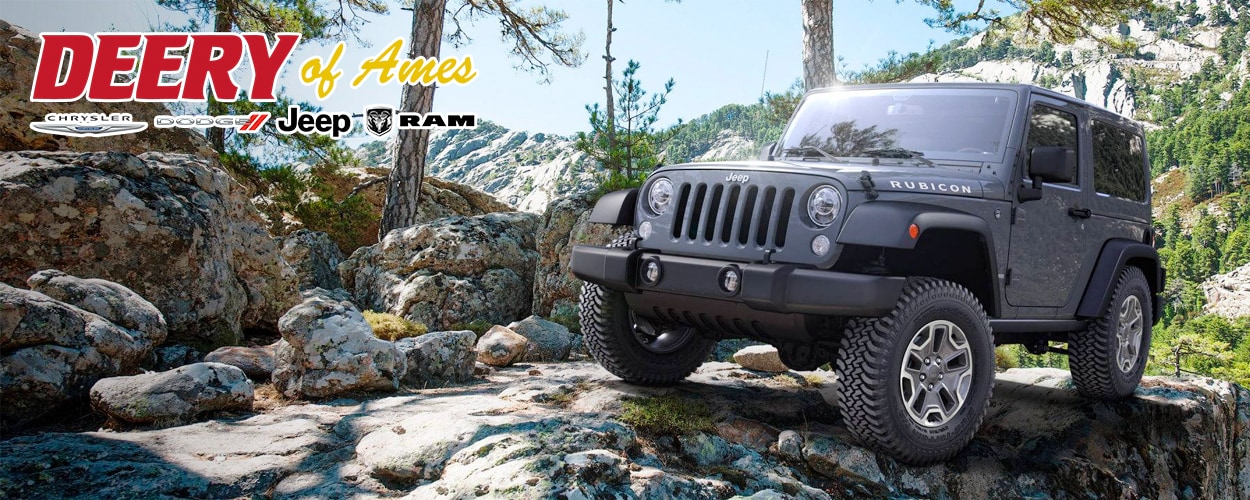 2018 Jeep Wrangler Worth The Drive from Omaha
Several happy customers have told us that their new 2018 Jeep Wranglers were worth the drive from Omaha. The new 2018 Jeep Wrangler had a full redesign, making it safer, more powerful, and more comfortable across the board. At any trim level, it is the best Wrangler yet. And even though the 2018 Jeep Wrangler is a stellar new vehicle, that's not the only reason our customers said it was worth the drive from Omaha. Find out more below.
 
The 2018 Jeep Wrangler
The 2018 Jeep Wrangler is truly a force to be reckoned with. To make a long story short, everything is better. The new 2018 Wrangler offers more comfortable seating with increased passenger space, as well as a much smoother ride quality than previous years. Its technology package has also received a serious upgrade, with a large infotainment screen, 8-speaker standard sound system, and plenty of smartphone connectivity. Even with those additions, Jeep has managed to maker the new Wrangler more rugged than ever.
Even the base Sport trim is both comfortable and very capable, offering great utility and a fun driving experience. For the serious offroader, the Rubicon is the cream of the crop. Offering a wealth of smart, rugged offroad gear, the Wrangler Rubicon is an adventurer's dream. This uncompromising new Wrangler is a compelling vehicle for people from all walks of life, and its exciting new qualities are enough to make it worth the drive from Omaha. Our dealership will also be one of the first to get 2018 Wranglers with the new turbocharged, four-cylinder engine that promises tons of torque and hybrid-like efficiency.
But that's not the whole story. Here in Ames, Iowa, we make our living not by selling cars, but by being part of the community. Our customers have told us that their 2018 Jeep Wrangler was worth the drive from Omaha not only because we offer the best deals, but because we listen to our customers. Here in Iowa, that's just how we do things. But our customers from Omaha have told us it's just a breath of fresh air. We are proud to offer that experience to our customers who make the drive from Omaha.
 
Come Visit
Our many satisfied customers have told us that we made the drive from Omaha worth it, and the 2018 Jeep Wrangler, which embodies Jeep's legacy of offroad ability, is really something special. But for us, it's not just about offering great vehicles like the Wrangler. It's about you, our customer. So give us a call, and we'll be happy to talk about the all-new 2018 Jeep Wrangler, and to set up a test drive. Once you pull into our dealership, you'll feel the difference right away. We'll put the coffee on and welcome you like family. Trust us, the 2018 Jeep Wrangler is worth the drive from Omaha.